JMJ
+ Parish Schedule for the Week of November 24, 2019 +
Sunday, November 24[Our Lord Jesus Christ, King of the Universe]:
   8:00 am + Alexander William Giffen – int. Henry Gaida
 10:30 am + Gerard Migneault – int. Jacques Family
   4:30 pm – Vespers (24th Sunday after Pentecost)
Monday, November 25 [St. Catherine of Alexandria]:
   8:00 am+ Irene Kostanski – int. Betty Fritz
Tuesday, November 26 [St. Camillus and St. Peregrine Novena]:
   5:30 pm– Charles Gloski (36th Ann.) – int. Family
Wednesday, November 27[St. Jude Novena/Feast of the Miraculous Medal]:
   9:00 am – Traditional Latin Mass
   5:30 pm + Margaret Mullins – int. Dorothy Kosewicz
Thursday, November 28 [Thanksgiving Day]:
*8:00am – For our Parish and Parishioners
Friday, November 29 :
   5:30 pm + Fernande LeRoux – int. Jacques Family
Saturday, November 30 [St. Andrew]:
   8:00 am – Grace & Blessings for the Marian Sisters of Santa Rosa
                                                                                             – int. Ron & Monica Scherman
   4:00 pm + Irene Kostanski – int. Joyce, Tina, & Carol
    6:00 pm (Spanish) – For our Parish and Parishioners
Sunday, December 1[First Sunday of Advent]:
   8:00 am­­– Health & Blessings for the Bishops, Priests, and Deacons of our Diocese
 10:30 am + Irene Kostanski – int. Betty Fritz
+ KRóLOWO POLSKI MóDL SIĘ ZA NAMI +
Our Annual St. Nicholas Day Bazaar
Saturday, December 7th – 9:00 a.m. – 2:00 p.m.
Come for tasty Polish pierogi, delicious baked goods, religious goods, gifts from Poland, marvelous arts and crafts, exciting raffles and fun and games, breakfast and lunch served on the premises and will feature a Polish Plate with Kielbasa.
ANYONE WHO WOULD LIKE TO RENT A TABLEat our St. Nicholas Christmas Bazaar on December 7thmay call Shirley Webb at 773-7202 for information and to reserve a space.
SUNDAY, NOVEMBER 24th is the Feast of Our Lord Jesus Christ, King of the Universe – the feast of a King whose kingdom is not of this world.  Our task is to live as citizens of this heavenly kingdom.  May we, through this Eucharist, gain strength to proclaim in our lives that Christ is truly our King, and that His kingdom is truly our kingdom.  Our response is life lived in the service of justice and peace.
IN ACCORDANCE with the requirements of the Diocesan Synodal Statues (#209:1), following the Sunday 10:30 a.m. Mass of Christ the King we will have Exposition, the Litany of the Sacred Heart, the Act of Consecration and Benediction.
MONDAY, NOVEMBER 25this the Feast of St. Catherine of Alexandria.  Catherine was a learned woman of the early fourth century who, according to legend, following her conversion at the age of eighteen, preached the Gospel throughout Alexandria in Egypt.  While imprisoned by the emperor Maximus, she converted both the empress and the leader of the armed forces, and for this she was martyred.  Legend has it that upon her death, after a wheel of torture (known as "Catherine's wheel) broke; her body was supposedly carried by angels to Mt.Sinai.  Venerated in the East since the ninth century, she is a patron saint of philosophers, preachers, and young unmarried women.  She will be remembered in the Mass at 5:30 p.m.
THE WEEKLY ST. JUDE NOVENA takes place on Wednesday, November 27th at the 5:30 p.m. Mass.  All are invited to take advantage of this opportunity to enlist the help of the saint of impossible cases.
THE GENTLEMEN OF ST JOSEPH will not meet this month.
THE MASS FOR THANKSGIVING DAY, Thursday, November 28th, will be at 8:00 a.m. rather than at 5:30 p.m.  Please note that there will be no Holy Hour on Thanksgiving Day.
HOLY HOURS OF REPARATION are held twice weekly in our parish, on Thursday & Friday at 4:30 p.m., concluding with the 5:30 p.m. Mass.  Please come and spend some time with Our Lord in the Most Blessed Sacrament.  Please Note, however, that there will be no Holy Hour on First Fridays on account of the All-Night Vigil.
SATURDAY, NOVEMBER 30th is the Feast of St. Andrew the Apostle who was the brother of Simon Peter.  Tradition holds that he preached the Gospel north of the Black Sea and in Greece.  He was martyred by crucifixion and is the Patron of Russia and Scotland.  He will be remembered in the Mass at 8:00 a.m.
THE PRO-LIFE NOVENA will continue on Saturday, November 30thbefore the 8:00 a.m. Mass.  All are welcome to pray in supplication for an end to the violence of abortion and in reparation for our lack of love which makes abortion acceptable in our nation.
OUR LADY'S HOLY ICON will visit the home of Kathi Hoszkiewicz for a week of prayer and petition for the needs of our Parish.  We thank you for this holy work of power and love.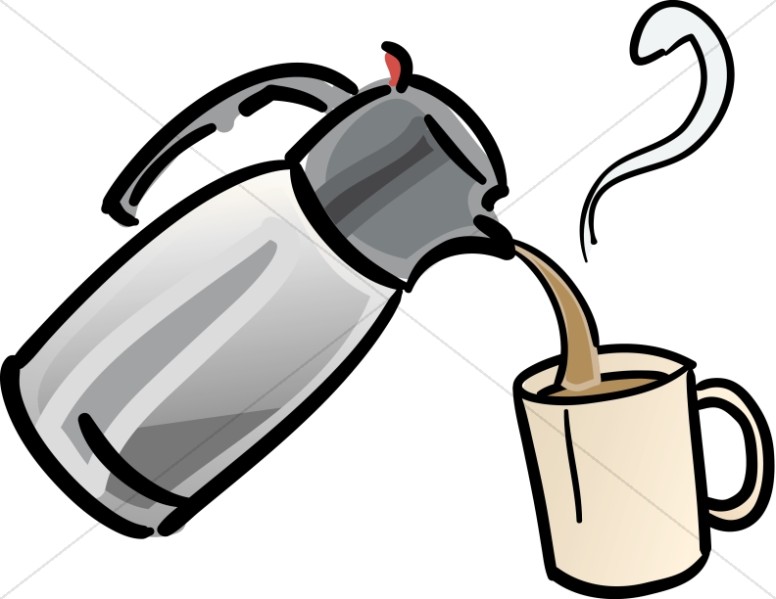 COFFEE HOUR – For those of you are waiting for your children during C.C.D. classes – and for anyone else who can join us for that matter – there will be a weekly Coffee Hour at the Rectory following 8:00 Mass (from 9:00 – 10:00).  Please come by for a cup of coffee, some home-made baked goods, and friendly company.  Please use the side door of the Rectory.
GROCERIES ARE PROVIDED by our parish for those who often come to the Rectory for help and we are running a little low on some essentials.  Please help us to help the poor by leaving some of the following in the church vestibule:  stew, soup, ravioli, crackers, baked beans, cereal, canned vegetables, spaghetti sauce, peanut butter, and jam.  All donated goods must be such as requiring no refrigeration and can be stored for a period of time.  Please help those who cannot help themselves!  Bóg wam wielki zapłać!
VISIT http://diospringfield.org/Ministries/child-youth-protection/ for resources for child abuse prevention and reporting.
Viva Cristo Rey – Long Live Christ the King!
Fr. Dwight Longenecker
One of the difficulties about preaching is there is too much to say and too little time to say it. This is especially true of the celebrations that only come around once a year. So for Christ the King we should remember Blessed Miguel Pro and "Viva Cristo Rey!" and the need for majestic Catholic worship and the response of thanks and willingness to serve.
What didn't get said was the reason for the institution of the Feast of Christ the King in the first place. The feast was established by Pope Pius XI in 1925 as an antidote to secularism and the rising tide of the sort of democratic political forces that not only proclaimed equal rights for all men, but did so not on the true basis that all are created in the image of God, but on the principles of secular humanism–that men's equality to one another is the primary virtue on which a new kind of egalitarian society would be created.
The Catholic Church is not against the idea of equality and the essential human dignity of each person, but Pius XI saw the result of communism and the Bolshevik revolution and the rise of different atheistic revolutionary forces which were not simply a call for social equality, but were a secular, atheistic and humanist attempt to make man and the utopian societies they wished to create the summit and goal of history.
In the face of this Pius established the Feast of Christ the King to say boldly, "No matter what great utopian dreams of a great society you have, Christ is the King. No matter what democratic mob rule you bring about, Christ is the King! No matter what atheistic regimes you establish which persecute the church Christ is the King! No matter what humanistic philosophies you teach, what materialistic creeds you endorse, what atheism you teach our children, Christ is the King! No matter what kingdom of death you establish with your prison camps, your hospitals of euthanasia, your experiments on the disabled, your abortion mills and your decadent culture Christ is the King!
This is where the Catholic faith is always at her strongest–not when she conforms to the world, but when she stands up to criticize the world, and this is the sure and certain, slow death of Christianity–when it conforms to the world and simply and silently goes along with the flow.
It is no coincidence that the feast of Blessed Miguel Pro happens at the same time of the year as the splendid feast of Christ the King for Blessed Miguel, like all the saints, in his own way and through his own vocation, illustrates one aspect of the church's mission and therefore incarnates the whole of the church's mission. Serving valiantly as a priest in the midst of the cruel Mexican persecution he dies just two years after the feast of Christ the King was established. With his cry of "Viva Cristo Rey!" he makes the bold statement with his life what Pius XI meant to have on the lips of all Catholics.
Jesus Christ the King says, "My Kingdom is not of this world" so whenever we see a regime gearing up to create a utopian society a culture where all is controlled to bring about some great new dream or some brave new world, let Catholics shudder for the Catholic Church and Christ the King will most surely be regarded as that worldly regime's obvious and most virulent enemy. When you see these things take place be prepared for the persecution will most certainly be around the corner. When faced with a monstrous regime and religious persecution every Catholic must be prepared to cry with Blessed Miguel Pro – "¡Viva Cristo Rey!"
THE CITY OF GOD – REFLECTING ON ST. AUGUSTINE'S OPUS MAGNUM  with Fr. Robert L. T. Miskell, M.A., M.Div., Associate Director, Newman Catholic Center at UMass Amherst (472 North Pleasant St., Amherst, MA).  In this series, we will read and reflect upon the greatest work of one of the Church's most eminent teachers, St. Augustine of Hippo.  This monumental book offers us a foundational study of the Christian understanding of God's plan as it unfolds in time: salvation history.  Our sessions will begin with a lecture by Fr. Miskell, followed by a short break, and then a group discussion.  We will meet in the Quigley Room.  Please feel free to bring refreshments.  For this series, we will be using the Penguin Books paperback edition of The City of God, translated by Henry Bettenson, with an introduction by G. R. Evans.  7:00 p.m. to 8:30 p.m.; Beginning Monday, September 16th; Concluding Monday, February 24th.
Alternatives Pregnancy Center – Pregnancy Tests, Counseling, Support Services, and Post Abortion Support, All Services Free and Confidential, 466 Main Street, P.O. Box 344, Greenfield, MA  01302-0344 — (413) 774-6010
THE FOLLOWING MASS INTENTIONS have been sent to various Missionaries.  They will be offered as follows and you may attend the Masses here in our church as the Missionaries offer the Masses in their churches:
Sunday, Nov.17:8:00 +Charles & Augustine Wilt – int. Ron & Monica Scherman
Sunday, November17: 10:30 + Irene Kostanski – int. Holy Rosary Society
Monday, November18: + John Kobera – int. Family
Tuesday, November19: + Jeffrey Tela – int. Wid Perry
Wednesday, November20: + Paul Gervais – int. Kathy
Thursday, November21:+ Josephine Foster – int. Jadzia Bourbeau
Friday, November22:+ Edward Milewski – int. Wife
Saturday, November23:8:00 + Health & Blessings for Robert Sojka – int. Beverly
Saturday, November23: 4:00+ Parda Family – int. Donald Parda
PLEASE NOTE:  The above Masses not only assist the souls for whom they are offered, but they also help the Missionaries who often times receive very little help.  It also helps the people where the Masses are offered.  Bóg wam zapłac!
The Teresians – Please consider becoming a Teresian.  As we have said there is NO commitment.  We will notify everyone on the ministry list (via email) when someone is sick and in need of prayer or a visit OR dying and in need of prayer or a visit OR died and the funeral details.  It will be up to each individual/family to decide how they can minister.  No one is expected to respond to each need. If any parishioner knows of someone in need, please email Nancy Faller (nafaller@aol.com), so we can get the word out.
Did you know there is a local Catholic youth group? The St. John Paul II Youth Group serves the high school youth of the local Catholic community—all are welcome. Our monthly gatherings are on the 3rd Sunday of the month, from 6:30-8:30 p.m., with other activities throughout the month. To learn more about what God is doing in the life of the teens and for a more complete schedule, email stjpiiyouthgroup@gmail.com or call Suzi & Ed Cottrill, 413-772-6062. "Love God, Love Others, Love Life."
CATHOLIC LIFE CONFERENCE Coming March 21, 2020 to the Mass Mutual Center in Springfield! The Catholic Life Conference is preparing a fabulous day for all Catholics of Western Massachusetts, men and women, young and old, alike. Featuring speakers Scott Hahn, Kimberly Hahn, Hudson Byblow, and Trish Short, plus a full children's program including the performance of the famously wacky duo, Popple. Conference cost is $50.00 for adults and $15 for students and children, with a household maximum of $150. Register at http://www.catholiclifeconference.org or pick up a brochure [in the church] to mail in your check. Get ready for a day to fill you up and change you forever!
AN EXCITING PILGRIMAGE: Would you like to join Fr. Roach, Hugh Knox and fellow pilgrims to the Missionaries of the Poor in Kingston, Jamaica for a life changing experience? The date is set for January 15-29, 2020. You can go for the first week or the second week or go both weeks. You will have the opportunity to share in the life, prayer and ministry of the Missionaries of the Poor. There will be an informational meeting on Wednesday evening, October 23rd at 6:00 p.m. in Holy Trinity Church Hall, located in Greenfield on Main Street. If you are at all interested in finding out more about this unique pilgrimage, please come to the meeting or call Fr. Roach at 413-624-5508 or Hugh Knox 413-625-2927.  All are welcome!!
Sacrament of Confirmation will be administered this year on Sunday, May 31st, to grades 10 and 11 and to all adults who have not yet made their Confirmation.  Please be sure to register for classes.  This is an important step for all Catholics.  There can be nothing that can take priority to these classes!  The Diocese has set certain guidelines and these must be followed.
 Website:  ChroniclesofCzestochowa.wordpress.com  Like us on Facebook.
CONFERENCE ON THE EUCHARIST A conference on "The Eucharist: The Source and Summit of Our Faith" sponsored by the Worcester Catholic Women's Conference, will be held on Saturday, November 23, 2019 at Assumption College, 500 Salisbury Street, Worcester, Mass.  Speakers are Kathleen Beckman, L.H.S., Michelle Schmidt, Tim Francis and Rosalind Moss now Mother Miriam of the Lamb of God, O.S.B.  To buy tickets or for more information, visit http://www.worcestercatholicwomensconference.com or call Corinn Dahm at 508-277-3969.
PRAY FOR VOCATIONS to the Priesthood from our Parish and for our Parish so that we might always have a Priest here to celebrate the Mass and administer the Holy Sacraments!  Please join in the Divine Mercy Chaplet to pray for vocations to the priesthood every Friday beginning at 4:45 p.m.
Eternal Rest Grant Unto Them O Lord,
And Let Your Perpetual Light Shine Upon Them.
Josephine Wysk 11/24/1981
Stanley Sokolowski 11/24/1998
John Kobera 11/25/1968
Mary F. Mieczkowski 11/25/2006
Joseph Seremeth 11/26/1953
Amelia M. Kozik 11/26/1974
Charles Gloski 11/26/1983
Mary Prohowicz 11/26/1995
Rose M. Bruso 11/26/2005
Theresa A. Ferland 11/26/2017
Janek Caslonzik 11/27/1943
Edward Warchol 11/27/1962
Marcianna Brzozowy 11/27/1969
Vernon C. Murray 11/27/1985
Helen Rudinski 11/27/1987
Martin E. Yarmac 11/27/2011
Nellie F. Kosewicz 11/27/2014
Emilia 'Mildred' Osciak 11/27/2018
Peter Orzulak 11/28/1935
Frank G. Pipione, Jr. 11/28/1975
Frank J. Mlecko, Jr. 11/28/1977
Alexander Zywna 11/28/1986
Nellie Dudzinski 11/28/1991
John Skrowron 11/29/1951
Caroline Dlugosz 11/29/1966
Sabina P. Kendrow 11/29/1997
Hermine F. Stafford 11/29/1999
Harold McCormick 11/29/2018
Mary Kuzawa 11/30/1933
Stanley Osowski 11/30/2000
Paul E. Patterson 11/30/2008
John Watroba 12/1/1952
Paul Siciak 12/1/1964
Anna Kopinto 12/1/1980
Walter Molongoski 12/1/1983
Helen R. Iwanowicz 12/1/1984
Edward J. Holewa 12/1/1994
William F. Tetreault 12/1/1995
Remember the Holy Souls in Your Prayers
PILGRIM STATUE OF OUR LADY OF FATIMA, Mother of Mercy, will be brought to Our Lady of Czestochowa during the weekend Masses of December 7th and 8th, and will include a talk by Judith Studor, custodian of this statue, who will also bring relics of St. Jacinta, St. Francisco and a piece of Sr. Lucia's habit. More information will be in next week's bulletin
PLEASE NOTE that every day of the month is set aside to pray for a specific priest or deacon of the Franklin County Deanery.  Please join in dedicating every day to one of the clergymen designated in our calendar.  The intentions for this week are:
| | | | | | | |
| --- | --- | --- | --- | --- | --- | --- |
| Sunday | Monday | Tuesday | Wednesday | Thursday | Friday | Saturday |
| Bishop Rozanski/ Fr. O'Connor | Deacon Ratté | Fr. O'Connor | Deacon DeCarlo | Our Seminarians | Deacon Culliton | Our Deacon Candidates |
THIS BULLETIN is sponsored by the St. Stanislaus and St. Kazimierz Societies.