JMJ
+ Parish Schedule for the Week of December 29, 2019 +
Sunday, December 29 [The Holy Family of Jesus, Mary & Joseph]:
   8:00 am + Pearle & Robert Williams – int. Ron & Monica Scherman
 10:30 am + Living & Departed Members of the Fritz & Klepacki Families
   4:30 pm – Vespers (E.F.: Sunday within the Octave of Christmas)
Monday, December 30 :
   8:00 am + Stella Krejmas – int. Sophie Fritz
Tuesday, December 31 [St. Camillus & Peregrine Novena/St. Sylvester]:  
* 4:00 pm – Living Members of the Holy Rosary Society who are Homebound or in                             Nursing Homes – int. Holy Rosary Society
* 6:00 pm (Spanish) – For our Parish and Parishioners
Wednesday, January 1 [St. Jude Novena/Solemnity of Mary, Mother of God]:
** Holy Day of Obligation **
*10:30 am + Anthony Sojka – int. John & Ted Sojka Families
Thursday, January 2 [St. Basil the Great & St. Gregory Nazianzen:
   5:30 pm + Mary Elizabeth Garmalo – int. Son
First Friday, January 3 [Holy Name of Jesus]:
   5:30 pm + John Russell Family – int. Filipi Family
Litany of the Sacred Heart will follow Mass
First Saturday, January 4 [St. Elizabeth Ann Seton]:
   8:00 am + Edward Sojka – int. John & Ted Sojka Families
Litany of Loretto and First Saturday Devotions
   4:00 pm + Stella Krejmas – int. Betty Fritz
    6:00 pm (Spanish) – For our Parish and Parishioners
Sunday, January 5 [Epiphany of the Lord]:
   8:00 am – Health & Blessings for Betty Fritz – int. Family
 10:30 am – Neil, Leona, & John Avery – int. Bob & Virginia Avery
WEDNESDAY, JANUARY 1st is the Octave Day of the Nativity of the Lord and the Solemnity of Mary, the Holy Mother of God.  Special prayers will be offered in thanksgiving for the past year and in supplication for blessings in the coming year.  We seek God's blessings as did Mary. Because of her Son, we can confidently call God, "Abba!"
THE WEEKLY NOVENA TO ST. JUDE will be prayed at the 10:30 a.m. Mass on Wednesday, January 1st.  This is a continuing Novena and may be begun at any time.  All are welcome and encouraged to come and pray for the intercession of the saint of hopeless and impossible cases.
HOLY HOURS OF REPARATION are held twice weekly in our parish, on Thursday & Friday at 4:30 p.m., concluding with the 5:30 p.m. Mass.  Please come and spend some time with Our Lord in the Most Blessed Sacrament. Please Note, however, that there will be no Holy Hour on First Fridays on account of the All-Night Vigil.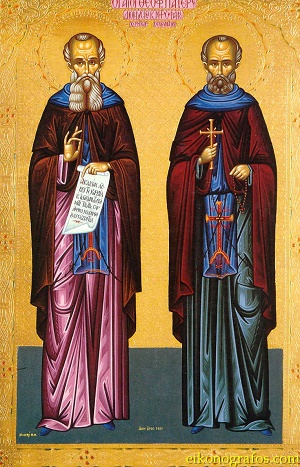 THURSDAY, JANUARY 2nd is the Feast of St. Basil the Great and St. Gregory Nazianzen, Doctors of the Church.  St. Basil is the Father of Monasticism in the Eastern Church and St. Gregory was noted as a great Scripture scholar.  Both will be remembered in the Mass at 5:30 p.m.
FRIDAY, JANUARY 3rd is the Feast of the Most Holy Name of Jesus.  Through the particular efforts of St. Bernardine of Siena, devotion to the Holy Name of Jesus was promoted through the inscription of the monogram of the Holy Name, IHS (Iesus Hominum Salvator), and the addition of the name Jesus to the Hail Mary.  We are called to believe in Jesus Christ, pay Him homage and to reform our lives.
SATURDAY, JANUARY 4th is the Feast of St. Elizabeth Ann Seton, an American saint from New York City who after her conversion to the Catholic Faith founded a religious teaching order in Emmitsburg, Maryland and grew in holiness and humility.  She will be remembered in the Mass at 8:00 a.m.
THE PRO-LIFE NOVENA will continue on Saturday, January 4th before the 8:00 a.m. Mass.  All are welcome to pray in supplication for an end to the violence of abortion and in reparation for our lack of love which makes abortion acceptable in our nation.
OUR LADY'S HOLY ICON will visit the home of Kathy Eichorn for a week of prayer and petition for the needs of our Parish.  We thank you for this holy work of power and love.
NEW YEAR'S EVE is celebrated very differently in Poland.  It is a more quiet time for reflection on the past year.  There are services in Church asking God for forgiveness of the sins of the past years and prayers for blessings on the coming year.
    New Year's Eve is called St. Sylvester's Day in Poland.  (St. Sylvester was a great Pope in the early 300's.) In the cities there are parties after church services which are called Sylvester parties.
    The Sylvester Parties came about because of an old legend.  According to the story, Pope St. Sylvester I, imprisoned the dragon Leviathan in 317 A.D.  The belief grew that Leviathan would escape in the year 1000 A.D., set fire to the heavens and bring about the end of the world.
    Near the year 1000 a monk by the name of Gerbert became pope.  He was a scientist of sorts and spent his free time in his cell building strange machinery.  The people feared he was a sorcerer. To make matters worse, Gerbert took the name of Sylvester II as Pope.  It seemed doubly certain then that as St. Sylvester I had imprisoned Leviathan, Pope Sylvester II would set him free.
    As December 31, 999 A.D. came closer, people lived in fear that they would suffer the horrible end of the world.  But as midnight came and went with not a sign of the dragon or the end of the world destruction, the release from tension was so great that the people rejoiced with parties ever since.  Hence the Sylvester parties of Poland and even our own New Year's Eve parties.
    Meanwhile — what was Pope Sylvester II up to in his cell?  Was it sorcerer's magic as the people feared? Not at all! Pope Sylvester II had been using his time to build a clock, which, perfected with the years, became the one we use today!  
    Pope St. Sylvester I will be remembered in the Mass at 8:00 a.m.  This Mass will also be an opportunity to thank God for the blessings of the past year and to petition our Heavenly Father for help in the coming year.
ALTERNATIVES PREGNANCY CENTER – Pregnancy Tests, Counseling, Support Services, and Post Abortion Support, All Services Free and Confidential, 466 Main Street, P.O. Box 344, Greenfield, MA  01302-0344 — (413) 774-6010
VISIT http://diospringfield.org/Ministries/child-youth-protection/ for resources for child abuse prevention and reporting.
The Circumcision
by Archbishop Fulton J. Sheen
Eight days later the time came to circumcise Him, and He was given the name of Jesus, the name given by the Angel before He was conceived.
[Luke 2:21]
Circumcision was the symbol of the covenant between God and Abraham and his seed, and took place on the eighth day; circumcision presumed that the person circumcised was a sinner. The Babe was now taking the sinner's place—something He was to do all through His Life. Circumcision was a sign and token of membership in the body of Israel. Mere human birth did not bring a child into the body of God's chosen people. Another rite was required, as recorded in the Book of Genesis:
God said to Abraham, For your part, you must keep my covenant, you and your descendants after you, generation by generation. This is how you shall keep my covenant between myself and you and your descendants after you: circumcise yourselves, every male among you. [Genesis 17:9-11]
Circumcision in the Old Testament was a prefiguring of Baptism in the New Testament. Both symbolize a renunciation of the flesh with its sins. The first was done by wounding of the body; the second, by cleansing the soul. The first incorporated the child into the body of Israel; the second incorporates the child into the body of the new Israel or the Church. The term "Circumcision" was later used in the Scriptures to reveal the spiritual significance of applying the Cross to the flesh through self-discipline. Moses, in the Book of Deuteronomy clearly spoke of circumcising the heart. Jeremiah also used the same expression. St. Stephen, in his last address before being killed, told his hearers that they were uncircumcised in heart and ears. By submitting to this rite, which He need not have done because He was sinless, the Son of God made man satisfied the demands of His nation, just as He was to keep all the other Hebrew regulations. He kept the Passover; He observed the Sabbath; He went up to the Feasts; He obeyed the Old Law until the time came for Him to fulfill it by realizing and spiritualizing its shadowy prefigurements of God's dispensation. In the Circumcision of the Divine Child there was a dim suggestion and hint of Calvary, in the precious surrendering of blood. The shadow of the Cross was already hanging over a child eight days old. He would have seven blood-sheddings of which this was the first, the others being the Agony in the Garden, the Scourging, the Crowning with Thorns, the Way of the Cross, the Crucifixion, and the Piercing of His Heart. But whenever there was an indication of Calvary, there was also some sign of glory; and it was at this moment when He was anticipating Calvary by shedding His blood that the name of Jesus was bestowed on Him.
A child only eight days old was already beginning the blood-shedding that would fulfill His perfect manhood. The cradle was tinged with crimson, a token of Calvary. The Precious Blood was beginning its long pilgrimage. Within an octave of His birth, Christ obeyed a law of which He Himself was the Author, a law which was to find its last application in Him. There had been sin in human blood, and now blood was already being poured out to do away with sin. As the East catches at sunset the colors of the West, so does the Circumcision reflect Calvary.
Must He begin redeeming all at once? Cannot the Cross wait? There will be plenty of time for it. Coming straight from the Father's Arm to the arms of His earthly mother, He is carried in her arms to His first Calvary. Many years later He will be taken from her arms again, after the bruising of the flesh on the Cross, when the Father's work is done.
COMMUNITY MEALS FOR 2020!! Please mark your calendars for the Community Meal Dates in 2020:  All are on Wednesdays:  January 29th, June 3rd and September 2nd.  As you can see, the first one comes up quick!  There will be updates in January.
THERE WILL BE NO CATECHISM CLASSES because of the Christmas holiday, on the following dates:  Sunday, December 29th and Sunday, January 5th.  Classes WILL RESUME Sunday, January 12th.  Because the Faith of our children is so important this and Easter Sunday are the only vacations our catechism classes ever have!  NB: The wrong dates were printed in a previous bulletin: we apologize for the miscommunication.
DID YOU KNOW THERE IS A LOCAL CATHOLIC YOUTH GROUP? The St. John Paul II Youth Group serves the high school youth of the local Catholic community—all are welcome. Our monthly gatherings are on the 3rd Sunday of the month, from 6:30-8:30 p.m., with other activities throughout the month. To learn more about what God is doing in the life of the teens and for a more complete schedule, email stjpiiyouthgroup@gmail.com or call Suzi & Ed Cottrill, 413-772-6062. "Love God, Love Others, Love Life."
PRAY FOR VOCATIONS to the Priesthood from our Parish and for our Parish so that we might always have a Priest here to celebrate the Mass and administer the Holy Sacraments!  Please join in the Divine Mercy Chaplet to pray for vocations to the priesthood every Friday beginning at 4:45 p.m.
THE FOLLOWING MASS INTENTIONS have been sent to various Missionaries.  They will be offered as follows and you may attend the Masses here in our church as the Missionaries offer the Masses in their churches:
Sun., December 29: 8:00 + 
Sunday, December 29: 10:30 + John Budzinski (1st Anniv.) – int. James & Jean Koldis
Monday, December 30: – Birthday Blessings for Carolyn Silva – int. Family
Tuesday, December 31: 4:00 + Frank Waryas – int. James & Jean Koldis
Wednesday, January 1: 10:30 Jeanne Szela – int. Carol
Thursday, January 2: + Marcus Dery – int. Rose-Fish Family
Friday, January 3: – Nancy Faller – int. Rynda & Rose-Fish Families
Saturday, January 4: 8:00 – Angela Sonntag – int. Friend
Saturday, January 4: 4:00 – Peggy Mazzer – int. Friend
PLEASE NOTE:  The above Masses not only assist the souls for whom they are offered, but they also help the Missionaries who often times receive very little help.  It also helps the people where the Masses are offered. Bóg wam zapłać!
GROCERIES ARE PROVIDED by our parish for those who often come to the Rectory for help and we are running a little low on some essentials.  Please help us to help the poor by leaving some of the following in the church vestibule: stew, soup, ravioli, crackers, baked beans, cereal, canned vegetables, spaghetti sauce, peanut butter, and jam.  All donated goods must be such as requiring no refrigeration and can be stored for a period of time. Please help those who cannot help themselves! Bóg wam wielki zapłać!
CATHOLIC LIFE CONFERENCE Coming March 21, 2020 to the Mass Mutual Center in Springfield! The Catholic Life Conference is preparing a fabulous day for all Catholics of Western Massachusetts, men and women, young and old, alike. Featuring speakers Scott Hahn, Kimberly Hahn, Hudson Byblow, and Trish Short, plus a full children's program including the performance of the famously wacky duo, Popple. Conference cost is $50.00 for adults and $15 for students and children, with a household maximum of $150. Register at http://www.catholiclifeconference.org or pick up a brochure [in the church] to mail in your check. Get ready for a day to fill you up and change you forever!
COFFEE HOUR – For those of you are waiting for your children during C.C.D. classes – and for anyone else who can join us for that matter – there will be a weekly Coffee Hour at the Rectory following 8:00 Mass (from 9:00 – 10:00).  Please come by for a cup of coffee, some home-made baked goods, and friendly company. Please use the side door of the Rectory.
Eternal Rest Grant Unto Them O Lord,
And Let Your Perpetual Light Shine Upon Them.
Julia Czarnecki 12/29/1954
Ralph L. Kovalsick 12/29/1978
Walter J. Sak 12/29/1992
Arthur A. Paulin 12/29/2003
Helen G. Adzema 12/29/2008
Peter Koscinski 12/30/1922
Victoria Kliszka 12/30/1927
Casimier Kalinowski 12/30/1932
Michael Romejko 12/30/1948
Anna Bocon 12/30/1964
Edwin Marzalek 12/31/1953
Francis Waryas 12/31/1967
Beatrice M. Marziarz 12/31/1990
Mary "Molly" Pervere 12/31/2007
Eusebius C. Kelley 12/31/2013 Edward Baranowski 1/1/1936
Franciszek Zajec 1/1/1956
John Choleva 1/1/1972
Mary Sokolowski 1/1/1975
Josephine E. Milewski 1/1/1987
John A. Ciesunski 1/1/1995
Helen Muszynski 1/1/2016
Sophie Kozik 1/2/1933
Julia Escott 1/2/1984
Robert E. Talbot 1/2/2002
Charles J. Kabaniec 1/3/1986
Anthony J. Krejmas 1/3/1998
Joanna M. Sak 1/3/2016
John Provost, Jr. 1/3/2017
Frank Sak 1/4/1973
Edward J. Sojka 1/4/1996
Evelyn W. Kalinowski 1/4/2007
Wojtiech Korcz 1/5/1940
Chester Waryas 1/5/1982
Stephen J. Janek 1/5/1992
Andrew Rastallis 1/5/1997
Grace M. Wikowski 1/5/2000
Edward T. Boliski 1/5/2012
Louis M. Kozloski 1/5/2012
Remember the Holy Souls in Your Prayers
THE TERESIANS – Please consider becoming a Teresian.  As we have said there is NO commitment.  We will notify everyone on the ministry list (via email) when someone is sick and in need of prayer or a visit OR dying and in need of prayer or a visit OR died and the funeral details.  It will be up to each individual/family to decide how they can minister.  No one is expected to respond to each need. If any parishioner knows of someone in need, please email Nancy Faller (nafaller@aol.com), so we can get the word out.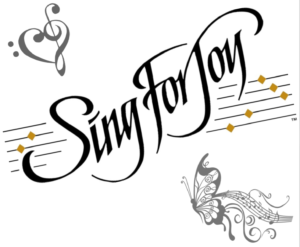 CHURCH CHOIRS:  The St. Cecilia Choir and Choristers, which sings at the Sunday 10:30 Mass and other special services, is always seeking additional singers of any experience.  We rehearse every Sunday in the choir loft following the 10:30 Mass, from 11:30 – 12:30. For information, please see Henry Gaida or e-mail hgaida@gmail.com. The Saint Gregory Choir is accepting new members with any level of experience, adults and youths. One need only have a desire to sing in the Mass. We sing sacred chant and 16th century sacred polyphony. We meet to rehearse in the choir loft every Saturday Morning at 9:30. We sing at the 8:00 Sunday morning Mass.  For more information, call Robert Heath at 772-8738.  
WEBSITE:  ChroniclesofCzestochowa.wordpress.com  Like us on Facebook.
✠ Prayer for the Blessing of Families ✠
Priest–    Our help is in the ✠ Name of the Lord!
All–        Who made Heaven and Earth!
Priest–    The Lord be with you!
All–        And with your spirit!
Priest–    Bow your heads in prayer and ask for God's blessing upon your families and upon the family we call our parish.
All–        Heavenly Father, bless our family and parish with Your grace. Let Your Spirit guide us in word and deed so that our light may shine before all and lead all who know us to give You praise!
Priest–    May our homes be filled with the spirit of love, with the obedience of faith, and the strength of hope!
All–        Make our lives happy in Your service, and bring us in Your love to Your Eternal Home!
Priest–    Father, All-Good, we praise Your Name; and ask this blessing through the Holy Family of Jesus, Mary and good St. Joseph.
All–    Amen!
PLEASE NOTE that every day of the month is set aside to pray for a specific priest or deacon of the Franklin County Deanery.  Please join in dedicating every day to one of the clergymen designated in our calendar. The intentions for this week are:
| | | | | | | |
| --- | --- | --- | --- | --- | --- | --- |
| Sunday | Monday | Tuesday | Wednesday | Thursday | Friday | Saturday |
| Fr. Reardon | Deacon DeCarlo | Deacon Culliton | Our Seminarians | Fr. Campoli | Deacon Nolan | Our Retired Priests |
THIS BULLETIN is sponsored by the St. Stanislaus and St. Kazimierz Societies.