+PARISH SCHEDULE FOR THE WEEK MAY 31,2020+
SUNDAY, MAY 31[PENTECOST][*MAY CROWNING*]:
8:00 am+ Marian W.H. Gallime –int. Ron and Monica Scherman
10:30 am+ Sharon Manke –int. Ron and Monica Scherman
MONDAY, JUNE 1[THE BLESSED VIRGIN MARY –MOTHER OF THE CHURCH]:5:30pm+ Michelle Duteau –int. Jacques Family
TUESDAY, JUNE 2[Novenas to St. Camillus & St. Peregrin][Saint Marcellinusand Peter, Martyrs]:5:30 pm–Health and Blessings for Aimee Jacques, int. Jacques Family
WEDNESDAY, JUNE 3[St. Jude Novena][St Charles Lwanga and Companians, Martyrs]
5:30 pm–Grace & Blessings Charles Jan DiMascola –int. Betty Fritz
THURSDAY, JUNE 4:5:30 pm + Mary Elizabeth Garmalo –int. son, Mark
FRIDAY, JUNE 5[FIRST FRIDAY][St. Boniface, Bishopand Martyr]
5:30pm+Kathleen Mary –int. brother, Mark
SATURDAY, JUNE 6[FIRST SATURDAY][St. Norbert, Bishop]:
8:00 am+Paul Wilt–int. Monica and Ron Scherman
4:00 pm + Helen Christian –int. Jamie & Sherrie Yagodzinski & Family
6:00 pm –Spanish Mass –int. for our Parish and Parishioners
SUNDAY,JUNE 7:[THE MOST HOLY TRINITY]:*8:00 am+ Marian W.H. Gallime–int. Ron and Monica Scherman
10:30 am+ Sharon Manke –int. Ron and Monica Scherman
+ KRÓLOWO POLSKI MÓDL SIĘZA NAMI+
SUNDAY, MAY 31st is PENTECOST which always occurs 50 days after the death and resurrection of Jesus,and ten days after his ascension into heaven.The timing of these feasts is also where Catholics get the concept of the Novena -nine days of prayer -because in Acts 1, Mary and the Apostles prayed together "continuously" for nine days after the Ascension leading up to Pentecost. Traditionally,the Church prays the Novena to the Holy Spirit in the days before Pentecost.The name of the day itself is derived from the Greek word "pentecoste, "meaning 50th.
MONDAY, June 1st is also the Feast of Mary, Mother of the Church. This Feast was established by Pope Francis on March 3rd 2018, to be held every year on the Monday following Pentecost Sunday. The title of Mother of the Church is very ancient, going back to the writings of St. Ambrose and Pope St. Leo the Great. In the decree establishing the feast, the Pope said how "in the course of the centuries, Christian piety has honored Mary with various titles, in many way equivalent, such as Mother of Disciples, of the Faithful, of Believers, of all those who are reborn in Christ; and also as 'Mother of the Church' as is used in the texts of the spiritual authors as well as in the Magisterium of Popes Benedict XIV and Leo XIII." This Feast will be celebrated at the 5:30 pm Mass.
TUESDAY, JUNE 2ND is the Feast of the Martyrs Marcellinus and Peter, early Christian Priests who were beheaded for their Faith. They will be remembered in the Mass at 5:30 p.m. These two martyrs were known for their apostolic zeal, charity and courage to the very last.
WEDNESDAY, JUNE 3rd is the Feast of  They are the proto-martyrs of Black Africa and suffered untold tortures for their Faith and chastity. St. Charles is the Patron Saint of African Catholic Youth Action. St. Charles Lwanga and his companions will be remembered in the Mass at 5:30 pm.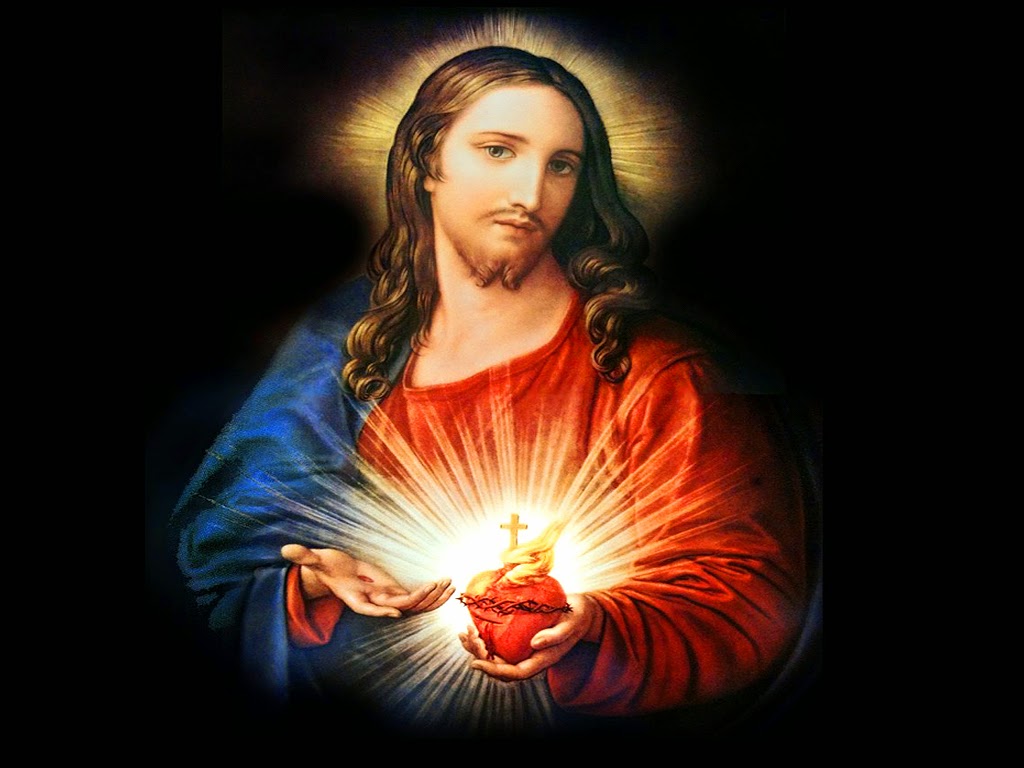 FRIDAY, JUNE 5th IS THE FIRST FRIDAY OF THE MONTH in honor of the Most Sacred Heart of Jesus. The Mass will be offered at 5:30 p.m. followed by Exposition of the Blessed Sacrament, the Litany to the Sacred Heart and All-Night Vigil of Reparation. The Vigil will begin with Exposition of the Blessed Sacrament, and continue all night until 7:00 a.m. The Mass for First Saturday will take place as usual at 8:00 a.m., followed by our usual First Saturday Devotions.
SATURDAY, JUNE 6th IS THE FIRST SATURDAY OF THE Month which we celebrate in honor of the Immaculate Heart of Mary. Mass in honor of Our Lady will take place at 8:00 a.m. The Holy Rosary will be prayed prior to the Mass. Confessions will be available after the 8:00 a.m. Mass.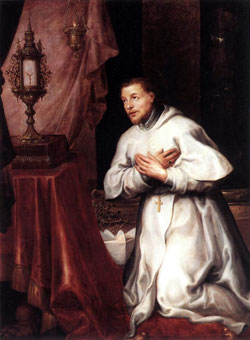 Today is also the Feast of St. Norbert, an Archbishop and the founder of a religious order. He was a strong supporter of Church reform and discipline and committed to the work of evangelization. He was also noted for his devotion to the Most Blessed Sacrament.
NEWS OF OUR HOMEBOUND AND QUARANTINED -If you know of anyone who is homebound or quarantined and needs assistance with errands, please notify the rectory at 413-863-4748 and we have some volunteers willing to help.
DID YOU KNOW? You can save checks and easily set up secure weekly donations on-line? If interested you can call the rectory and we can help you set it up or go to the link and follow the simple directions:www.diospringfield.org click on "Support your parish during COVID19" crisis for quick and easy instructions.
ALTERNATIVES PREGNANCY CENTER-Pregnancy Tests, Counseling, Support Services, and Post Abortion Support, All Services Free and Confidential, 466 Main Street, P.O. Box 344, Greenfield, MA 01302-0344–(413) 774-6010.
THE SEVEN GIFTS OF THE HOLY SPIRIT:THE GIFT OF FEAR OF THE LORDBy Dom Prosper Guéranger, O.S.B.Pride is the obstacle to man's virtue and well-being. It is pride that leads us to resist God, to make self our last end, in a word, to work our own ruin. Humility alone can save us from this terrible danger. Who will give us humility? The Holy Ghost; and his by infusing into us the gift of the fear of God.This holy sentiment is based on the following truths, which are taught us by faith: the sovereign majesty of God, in comparison with whom we are mere nothingness; the infinite sanctity of that God, in whose presence we are but unworthiness and sin; the severe and just judgment we are to go through after death; the danger of falling into sin, which may be our misfortune at any time, if we do not correspond to grace, for although grace be never wanting, yet we have it in our power to resist it.Man, as the apostle tells us, must work out his salvation with fear and trembling (Phil. 2:12); but this fear, which is a gift of the Holy Ghost, is not the base sentiment which goes no further than the dread of eternal punishments. It keeps alive within us an abiding compunction of heart, even though we hope that our sins have long ago been forgiven. It prevents our forgetting that we our sinners, that we are wholly dependent upon God's mercy, and that we are not as yet safe, except in hope (Rom. 8:24).This fear of God, therefore, is not a servile fear; on the contrary, it is the source of the noblest sentiments. Inasmuch as it is a filial dread of offending God by sin, it may go hand-in-hand with love. Arising as it does from a reverence for God's infinite majesty and holiness, it puts the creature in his right place, and, as St. Paul says, it contributes to the perfecting of sanctification (2 Cor. 7:1). Hence this great apostle, who had been rapt up to the third heaven, assures us that he was severe in his treatment of himself, lest he should become a cast-away (1 Cor. 9:27).The spirit of independence and of false liberty, which is nowadays so rife amongst us, is a great enemy to the fear of God; and one of the miseries of our age is, that there is little fear of God. Familiarity with God but too frequently usurps the place of that essential basis of the Christian life. The result is, that there is no progress in virtue, such people are a prey to illusion; and the sacraments, which previously worked so powerfully in their souls, are now well-nigh unproductive. The reason is, that the gift of fear has been superseded by a conceited self-complacency. Humility has no further sway; a secret and habitual pride has paralysed the soul; and seeing that these people scout the very idea of their ever trembling before the great God of heaven, we may well ask them if they know who God is.Therefore we beseech thee, O holy Spirit! keepup within us the fear of God, which Thou didst infuse into our hearts at our Baptism. This saving fear will ensure our perseverance in virtue, for it will oppose the growth of pride. Let it pierce our soul through and through, and ever abide with us as our safeguard. Let it bring down our haughtiness, and rouse us from tepidity, by ceaselessly reminding us of the greatness and holiness of Him who is our Creator and our Judge.This holy fear does not stifle the sentiment of love; on the contrary, it removes what would be a hindrance to its growth. The heavenly Powers see and ardently love their God, their infinite and eternal good; and yet, they tremble before His dread Majesty:Tremunt Potestates ("Powers tremble", from the Prefaces of the Eucharistic Prayer). And shall we, covered as we are with the wounds of our sins, disfigured by countless imperfections, exposed on every side to snares, obliged to fight with so many enemies–shall we flatter ourselves that we can do without this strong and filial fear?and that we need nothing to stimulate us, when we are in those frequent trials–a want of fervour in our will, or of light in our mind? O holy Spirit! watch over us! Preserve within us Thy precious gift! Teach us how to combine peace and joy of heart with the fear of our Lord and God, according to those words of the psalmist: Serve ye the Lord with fear, and rejoice unto Him with trembling (Ps. 2:11)!From a Meditation on the Seven Gifts of the Holy Spirit, from The Liturgical Year (Vol. IX) by Dom Prosper Guéranger, O.S.B. (1805-1875), founding Abbot of St. Peter's Abbey, Solesmes, France.
Prayer to the Holy Spirit
Come, Holy Spirit, fill the hearts of your faithful. And kindle in them the fire of your love. Send forth your Spirit and they shall be created. And you will renew the face of the earth. Lord, by the light of the Holy Spirit you have taught the hearts of your faithful. In the same Spirit help us to relish what is right and always rejoice in your consolation.We ask this through Christ our Lord.
Amen.
FORMED, A CATHOLIC WEBSITE PLATFORM: Pulling together the best in Catholic movies, children's programming, audio dramas and books, Formed provides a trusted and engaging entertainment alternative in support of a Catholic lifestyle. Their Bible studies, sacramental prep materials, documentaries, books and audio talks from leading Catholic experts will help you grow in understanding your faith. Link to sample video: https://watch.formed.org/videos/city-of-saints-trailer We are looking for donors to help fund a 1-year subscription for our parish. The 1 year subscription for Our Lady of Czestochowa Parish is $999. The subscription to this website will available for all our parishioners. Please address donation checks to Our Lady of Czestochowa. The checks can be given or mailed to: Joy Pelc, 701 Country Club Rd. 01301.
THE FOLLOWING MASS Intentions have been sent to various Missionaries. They will be offered as follows and you may unite your prayers to the Missionaries who offer the Masses in their churches:
SUN., MAY 31:8:00+June Stevenson –int. Libby Abbondanzio
SUN, MAY 31:10:30 + Francis Abbondanzio –int. Libby Abbondanzio
MONDAY, JUNE 1: 8:00+ Ray Ouinones, Jr. int. Kathy Eichorn
TUESDAY, JUNE 2: 5:30+ Joseph A. Klepadlo –int. wife, Irene
WEDNESDAY, JUNE 3: 5:30 + Joanne Klepadlo Murphy –int. Mom
THURSDAY, JUNE 4:5:30+ Departed Members of the Klepadlo Family –int. Irene Klepadlo
FRIDAY, JUNE 5: 5:30–Health & Blessings for Maeve Shaughnessy –int. Parents
SATURDAY, JUNE 6:8:00+ Departed Members of the Nuga Family –int. Irene Klepadlo
SATURDAY, JUNE 6:4:00–Health & Blessings for Joseph James Klepadlo –int. Great Babci
PLEASE NOTE: The above Masses not only assist the souls for whom they are offered, but they also help you and the Missionaries who often times receive very little help. Bóg wam zapłać
WEBSITE:ChroniclesofCzestochowa.wordpress.com Like us on Facebook
THE PRO-LIFE Novena will continue on Saturday, June 5th before the 8:00 a.m. Mass. All are welcome to pray in supplication for an end to the violence of abortion and in reparation for our lack of love which makes abortion acceptable in our nation.
SATURDAY –MONDAY:AFTER 8:00 AM MASS
TUESDAY –FRIDAY: 4:00 –5:00 PM
Weather permitting, confessions will be heard under the canopy on the side lawn between the Rectory and the Church. In the event of rain, they will take place in St. Theresa's Catechism Building.
THE WEEKLY ST. JUDE Novena will be prayed at the 5:30 p.m. Mass on Wednesday, June 3rd.This is a continuing Novena that may be begun at any time. All are welcome to come and pray for the intercession of St. Jude, the patron of desperate cases.
Eternal Rest Grant Unto Them O Lord,
And Let Your Perpetual Light Shine Upon Them.
Myron M. Strysko 5/31/1989
Frank M. Osciak 5/31/2009
Janet Whellehan Sivik 5/31/2015
Josephine Koscinski 6/1/1980
Rosalie Kabaniec 6/3/1936
Felikza Petrowicz 6/5/1961
George J. Piecuch 6/5/1990
Frances M. Niebala 6/5/1992
Irene Irma Sobieski 6/5/1999
Irene M. McCormick 6/5/2005
PLEASE NOTE.Please pray for our clergy. The intentions for this week are:
                       Sunday                                  Monday                      Tuesday            Wednesday
                   All of Our Priests                     Bishop McDonnell      Fr. Campoli      Fr. DiMascola
                        Thursday                                   Friday                                                   Saturday
Fr. Lunney – Deacon Rabbitt              Deacon Culliton              Fr. Aksamit  -Fr. Goni
THIS BULLETIN is sponsored by the St. Stanislaus and St Kazimierz Societies